30 Dec
Audio clip: Adobe Flash Player (version 9 or above) is required to play this audio clip. Download the latest version here. You also need to have JavaScript enabled in your browser.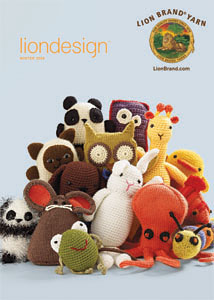 It's (almost) the new year, so we're taking you into 2009 with realistic resolutions to expand your yarncrafting — whether it's with new skills, new yarns, new projects, or new friends! Liz and Zontee share their top 7 resolutions for 2009. The YarnCraft girls also introduce some of our newest yarns and give you a sneak peek into the NEW Winter 2009 Lion Design catalog.
We also share listener comments and find out what YOUR resolutions are!
New yarns discussed include:
Patterns discussed include:
If you're interested in resolution #6 — teaching someone to knit or crochet — don't forget to listen to Episode 13 for more ideas and tips!
Stash This: Ideas for Your Crafting Life – Liz and Zontee talk about caring for your garments once they're finished. From blocking to washing to folding, find out what easy techniques will keep your handmade garments looking their best.
To share your comments and thoughts, post a message on the blog, email to yarncraft [at] lionbrand [dot] com! We'll be talking about favorite cozy winter projects. Do you have a favorite winter project? Tackle resolution #7 from this episode and tell us about it, and you may be included in our next show!
Look for YarnCraft on Blubrry.com.
Join our group or add us as a friend on Ravelry.com!
Theme music is "Boy with a Coin" by Iron and Wine, from the PodSafe Music Network.
Show Notes:
00:11 Intro and welcome
01:39 What's on Liz & Zontee's hooks & needles?
03:58 Listener resolutions
05:55 YarnCraft's 7 resolutions for 2009
22:56 More listener resolutions
25:04 Stash This
31:55 Thanks to our guests